ACCESS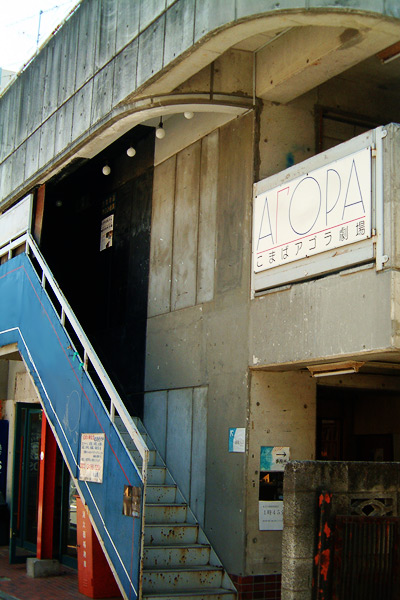 KOMABA AGORA THEATER
1-11-13 Meguro-ku, Komaba 153-0041
Tel: 81-3-3467-2743
Fax: 81-3-3467-2984
The Nearest Station:
Komaba Todaimae
(Keio Inokashira Line)
It is the second stop from Shibuya on a local train. Expresses do not stop at this station.
We have no parking space. No cars, please.
From the Station to the Theater

(three-minute walk)
From Higashiguchi (East Exit, the one closer to Shibuya) of Komaba Todaimae Station, go down the stairs on the right.
Go straight along the railway until you come to the railroad crossing.
Go down the stairs on the right and immediately turn left.
Walk along the road for about 30m, and you will see Agora Theater on the righthand side.